Yara Saed Ashour gave a brilliant talk at the VIII International Youth Research and Training Conference
Yara Saed Ashour gave a brilliant talk at the VIII International Youth Research and Training Conference
On 17 November, Yara Saed Ashour (Egypt), a 3rd year FIME student, gave a brilliant talk at the VIII International Youth Research and Training Conference 'Harmonization of Interethnic Relations in a Global Society' hosted by the Ministry of Education, Science and Youth Policy of the Nizhny Novgorod Region and Nizhny Novgorod Scientific Information Centre. Yara made a presentation 'The role of the Russian language in the development of intercultural communication among students'.


– Knowing the Russian language helps me to get the most out of my stay in Russia. It helps me in everyday communication with people. Although I study medicine in English, the Russian language helps me not only in ordinary life situations or when practicing at the hospital, but it also makes my life in Russia interesting, rich and vibrant. I act as a representative of PRMU Student Council of Overseas Students that unites students from different countries and cultures. I like taking part in various festivals and contests of national cultures, in Russian language Olympiads. Most of all, the Russian language helps me communicate with Russian students, both English and non-English speakers, who presented Russian culture to me and whom I introduced to my culture, which helped to break down many stereotypes that I used to have about Russia, and the stereotypes they had about Egypt. This academic year, after my own heart, I took a Russian language course at the online school of Russia. Vector of Opportunities at Nizhny Novgorod Institute for Educational Development and scored 100 points for writing the Great Ethnographic Dictation 2022.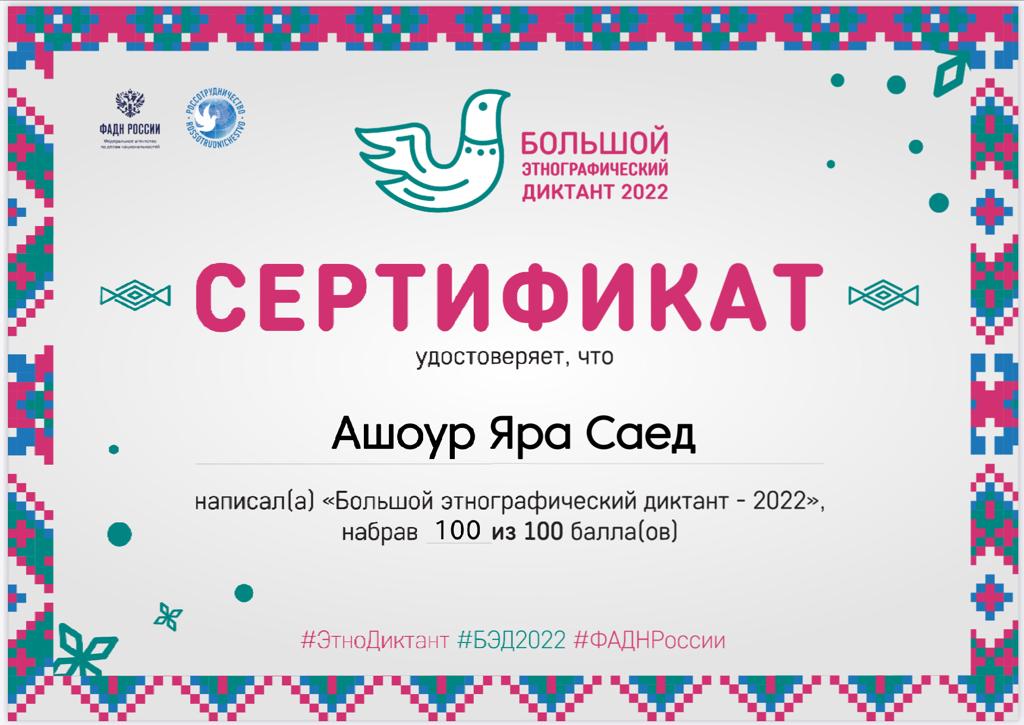 Latest University news
Stay up to date with all the news.