7361 students/2239 overseas students from 53 countries
Russian language
Chemistry
Biology
Entrance test
Tuition fees have changed.
Distant Preparatory Course in Chemistry, Biology and Russian Language
General Medicine (English) - 345 000,00 rubles
General Medicine (Russian) - 322 500,00 rubles
Dentistry (English) - 382 500,00 rubles
Dentistry (Russian) - 337 500,00 rubles
Pharmacy (English) - 315 000,00 rubles
Pharmacy (Russian) - 315 000,00 rubles
Distant preparatory course - 142 500,00 rubles a year
*- recommended agent commission for extra service is + 15% of the tuition fee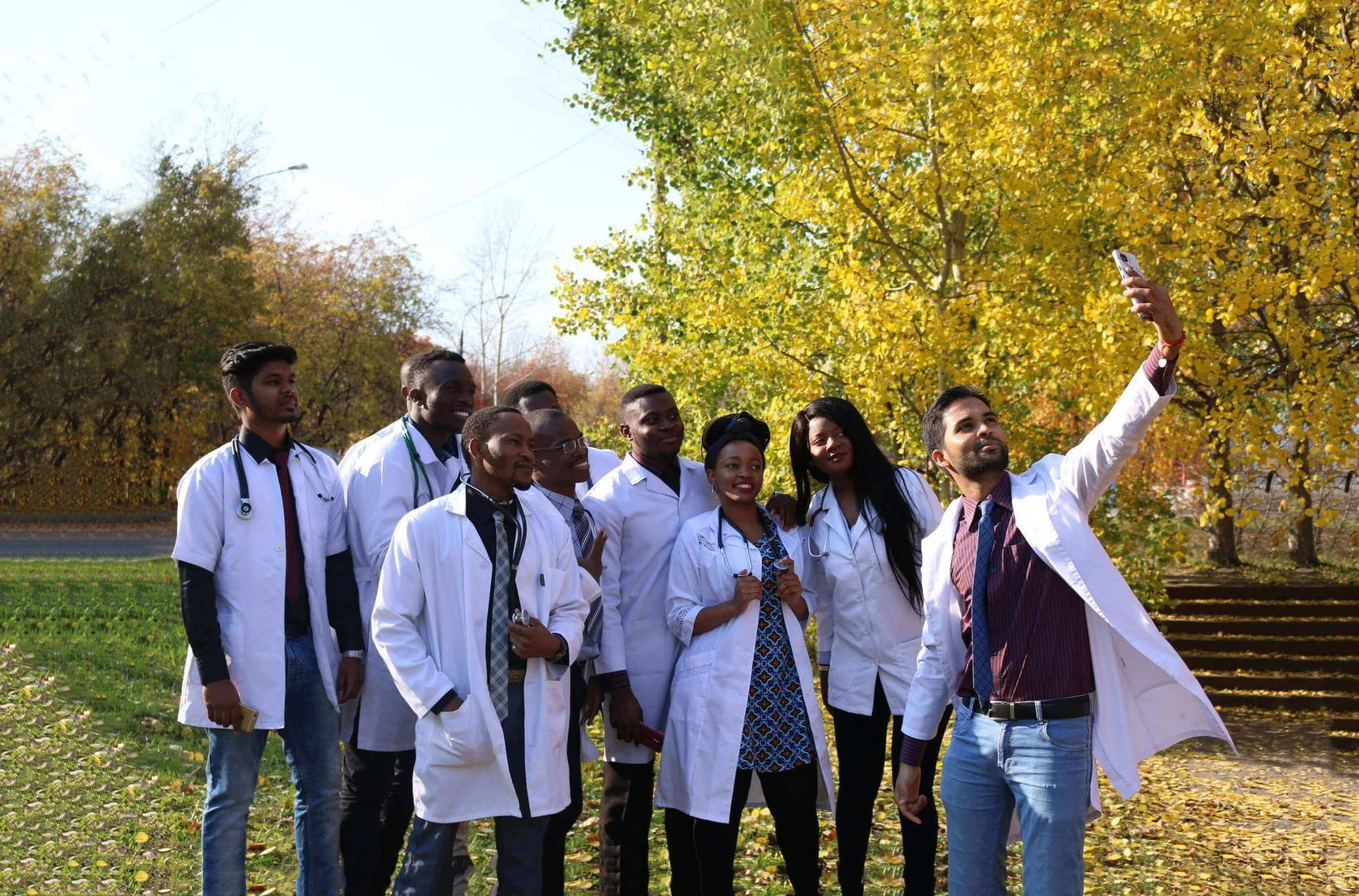 ADMISSIONS 2022/23
PRMU offers
THE EDUCATION IS PROVIDED EITHER IN RUSSIAN OR IN ENGLISH
а 6-year General Medicine Course
a 5-year Dentistry Course
a 5-year Pharmacy Course

For admission to PRMU you should submit the following documents:
A notarized copy of passport with a notarized translation into Russian (all pages).
Notarized copies of diplomas or certificates of education, annexes to them where the subjects studied and credits are indicated, with a notarized translation into Russian.
Certificate of Equivalence.
Certificate of English Knowledge (if possible)
Apply for admission: lka.pimunn.net
Entrance tests:
For courses conducted in English – written tests in Biology, Chemistry
For courses conducted in Russian – written tests in Biology, Chemistry, the Russian Language
If you have any questions, please don't hesitate to contact us: admission@pimunn.ru
PRMU STUDENT FROM BOLIVIA ABOUT UNIVERSITY

PRMU STUDENTS FROM IRAN ABOUT UNIVERSITY

PRMU graduate - Dr Harsh Vadgama, lead surgeon at Shoulder, Wrist & Knee Clinic (Eldoret, Kenya) now, has successfully performed a highly professional posterior remplissage procedure
Times Higher Education (THE) World Higher Education Ranking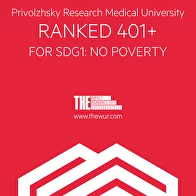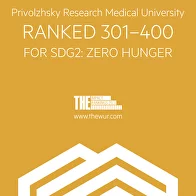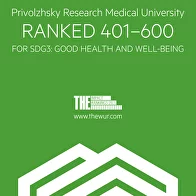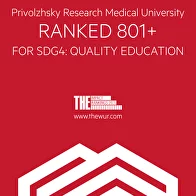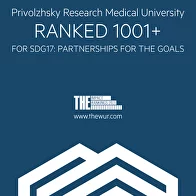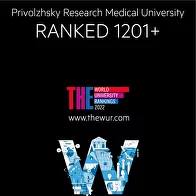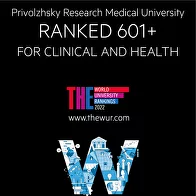 Ranking of the best universities in Russia RAEX-100, 2022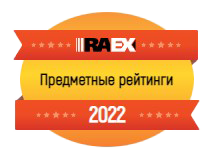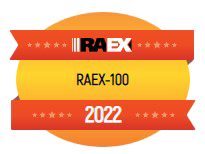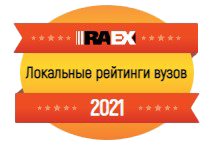 Apply online
Use MS Office 2010 or new editions for creation of application formation in Applicant Personal Account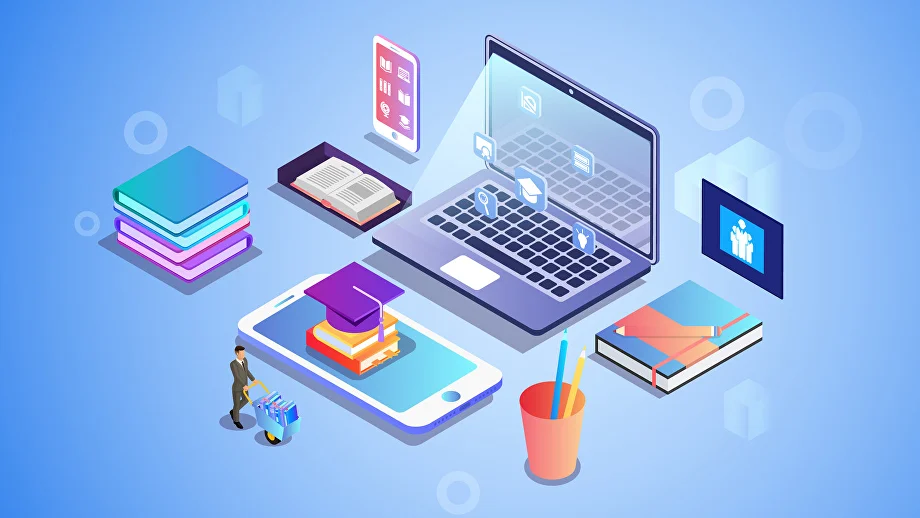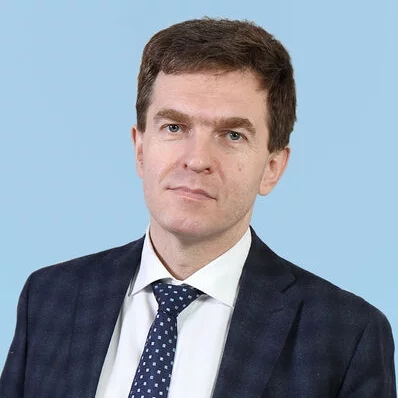 N. N. Karyakin
Rector of PRMU
Dear freshman!
Now your dreams have come true, you have become a student of Medical University. From now on, your life will be related to Medicine, the most humane and noble science and profession.
Privolzhsky Research Medical University trains medical, scientific and pedagogical staff that meets modern demands for practical Public Health Care and Medical Science. To become a real doctor, you will have to work hard at the departments and clinical bases of the University where experienced and talented teachers - highly qualified specialists in the field - will teach you. Our University has a good foundation and all the necessary equipment for studies and scientific activity. It also provides practice in the largest hospitals of the city and internships in leading foreign clinics.
It is difficult to study at our University, since a doctor always has high demands in professional, moral and ethical aspects. You do not have the moral right to study poorly and not to improve your skills. You have taken the "Code of Conduct for Students of PRMU", which sets forth the moral principles of a future doctor. Follow them and be worthy of the well-known University around the country and abroad, cherish and share its traditions and glory.

Through hardships to the stars! Per aspera ad astra!
Our partners
Partner universities
Nowadays PRMU cooperates with 21 international universities from the Czech Republic, Germany, China, Malaysia, France, India, Armenia, Uzbekistan and many others
Educational establishments
Accrediting organizations

The European Quality Assurance Register
for Higher Education (EQAR)
In most European countries, higher education institutions or study programmes
are subject to regular external review by a quality assurance agency.