Студентка ПИМУ стала призером Межвузовской студенческой олимпиады «Биохимия-наука жизни»
Межвузовская студенческая олимпиада «Биохимия-наука жизни» прошла на базе Северо-Кавказского федерального университета в Ставрополе 23-24 мая. Студентка 241 группы лечебного факультета Елизавета Рыбаченок заняла 2 место в номинации «Вопросы теоретического характера». Поздравляем и желаем дальнейших побед!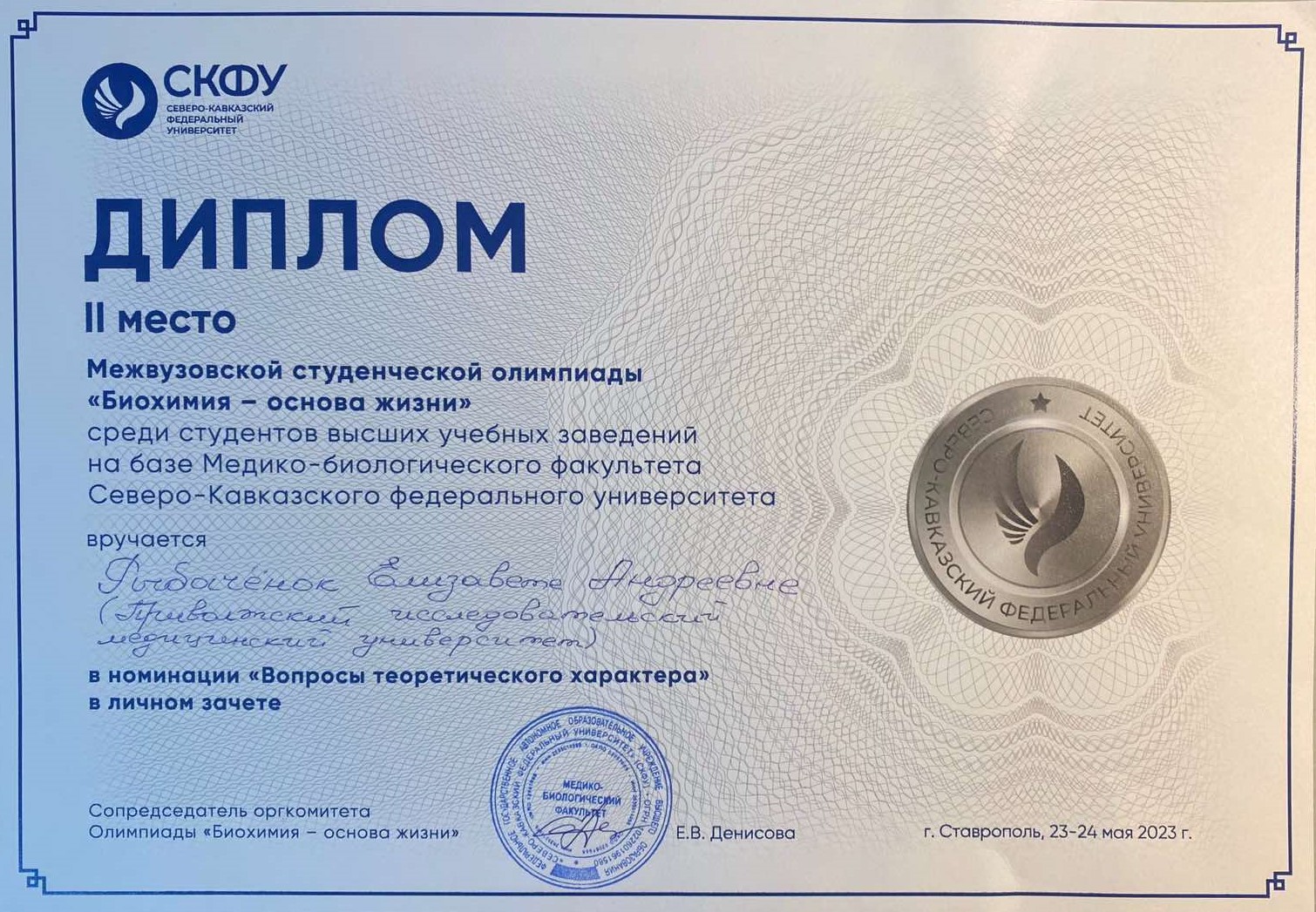 Latest University news
Stay up to date with all the news.