Студентка ПИМУ стала победителем Универсиады «RUDN-ON» по направлению «Лингвистика»
Открытая Универсиада Российского университета дружбы народов проходила с 15 по 18 мая. В ней принимали участие бакалавры, специалисты и магистры, а также выпускники зарубежных ВУЗов. Среди них и студентка 3 курса факультета международного медицинского образования ПИМУ Ашоур Яра Саед Ахмед Мохаммед Мохаммед из Египта. Она стала победителем по направлению «Лингвистика», набрав 95 баллов.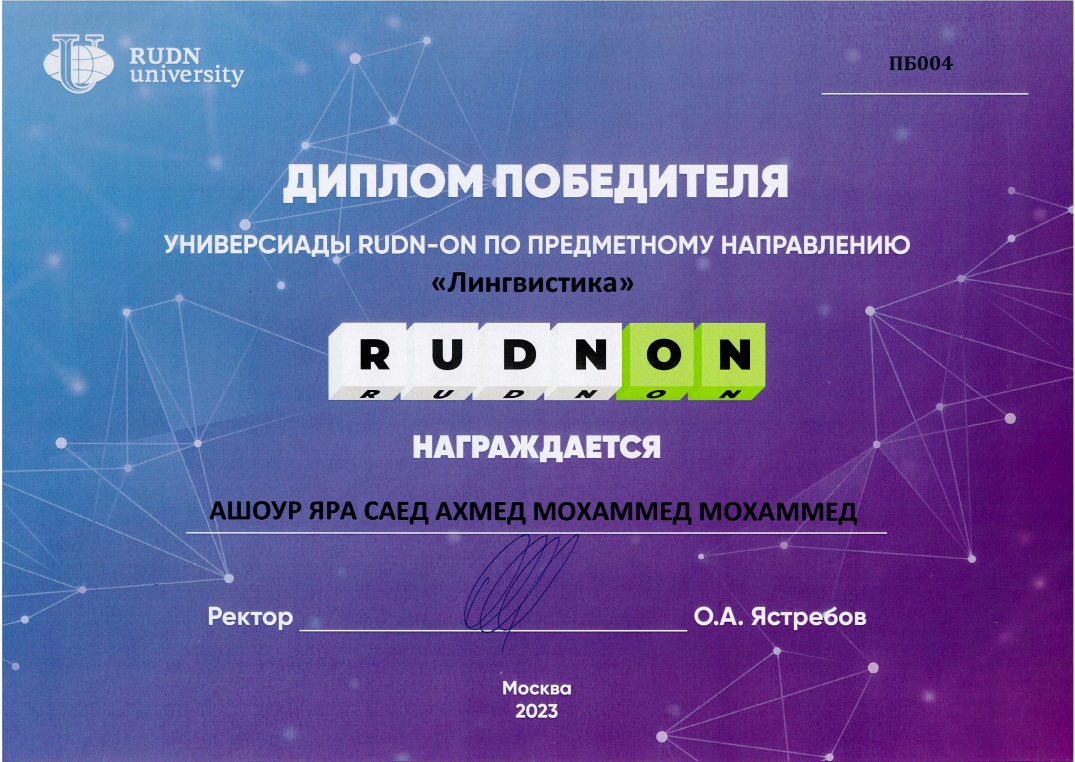 Latest University news
Stay up to date with all the news.