В ПИМУ начал работу «Электронный деканат»
Теперь у каждого студента, ординатора, магистранта и аспиранта ПИМУ есть возможность заказывать и получать документы из деканата, не выходя из дома.

Разработанный сервис «Мой деканат» доступен в личном кабинете обучающегося. Сервис позволит студентам получать документы в электронном или печатном виде по предварительному заказу через личный кабинет обучающегося.

Публикуем краткое видео для ознакомления.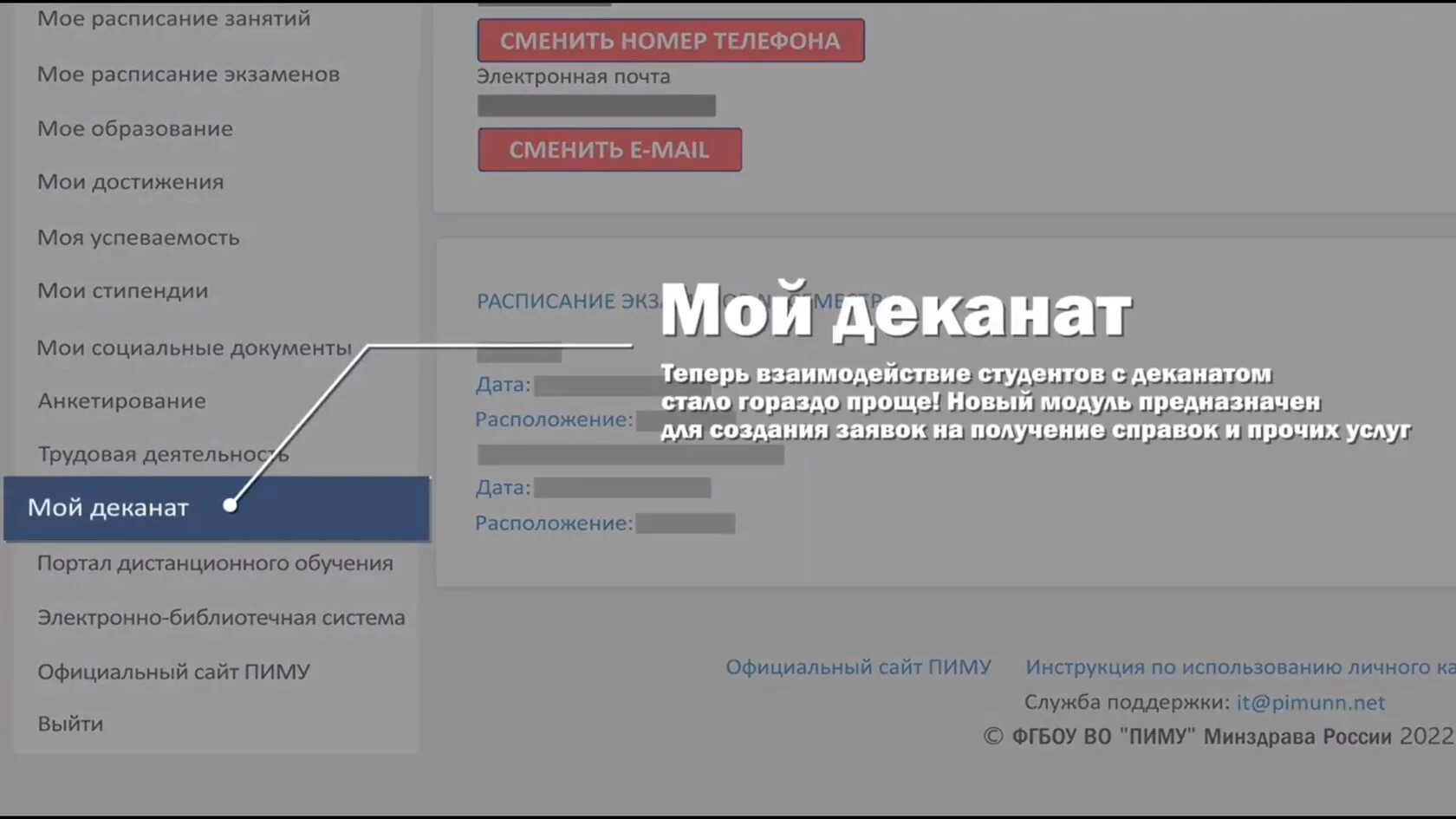 Latest University news
Stay up to date with all the news.