Достижения фундаментальной, прикладной медицины и фармации
Активные участники студенческого научного общества по фармакологии ПИМУ выступили с докладами на 76 Международной научно-практической конференции «Достижения фундаментальной, прикладной медицины и фармации» (г. Самарканд, Республика Узбекистан, май 2022). Дипломами за актуальные и практико-ориентированные работы награждены:
- Мосина Анна Алексеевна - студентка 5 курса фармацевтического факультета за доклад «Белок Клото как маркер и мишень для коррекции постковидного синдрома на фоне сахарного диабета» (1 место, руководитель: доцент кафедры общей и клинической фармакологии ПИМУ Ю.А. Сорокина),
- Харитонова Олеся Дмитриевна - студентка 3 курса лечебного факультета за доклад «Ген протеина-2, связывающий жирные кислоты, как маркер эффективности антидиабетической фармакотерапии» (3 место, руководитель: доцент кафедры общей и клинической фармакологии ПИМУ Ю.А. Сорокина).
Поздравляем победителей!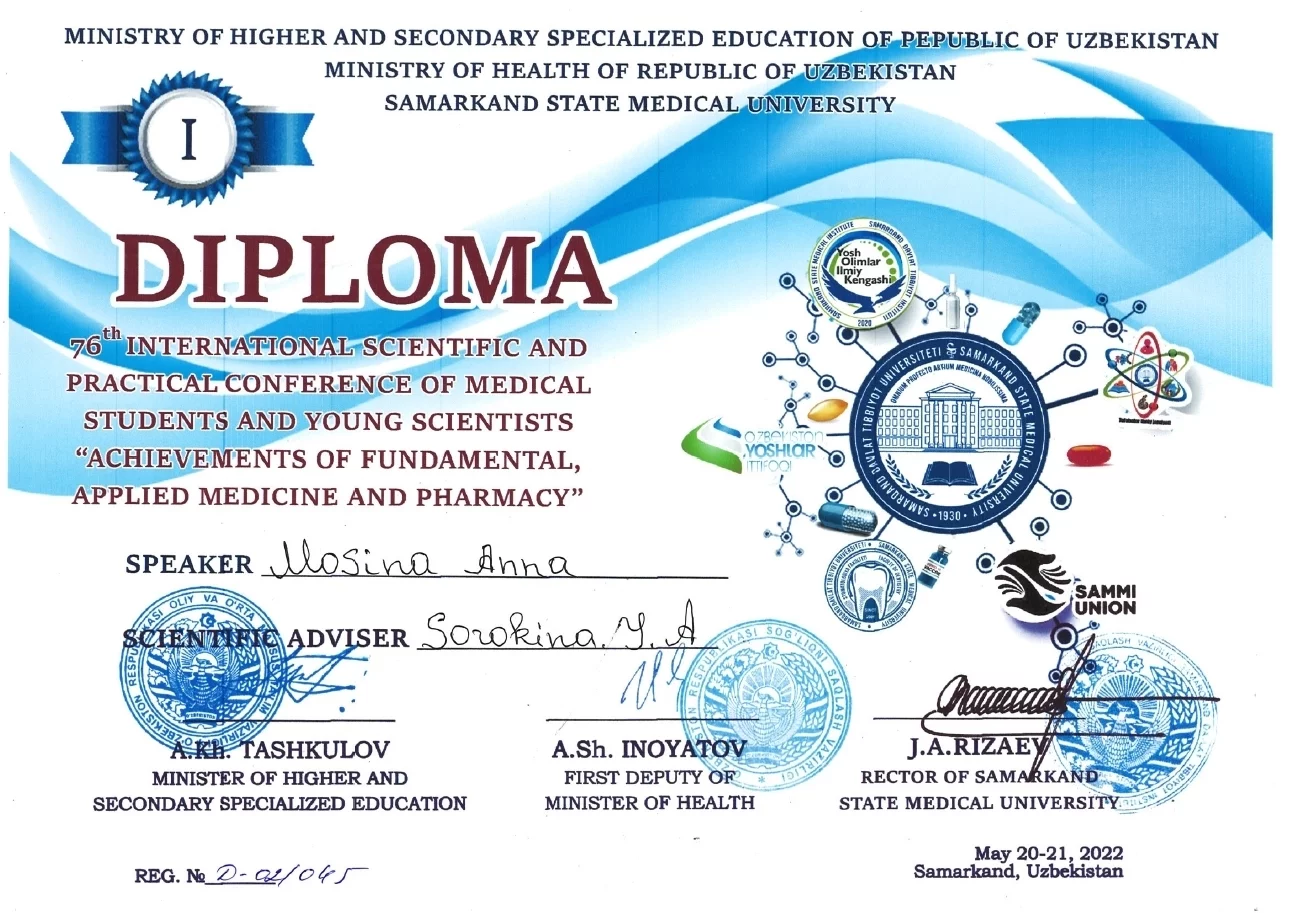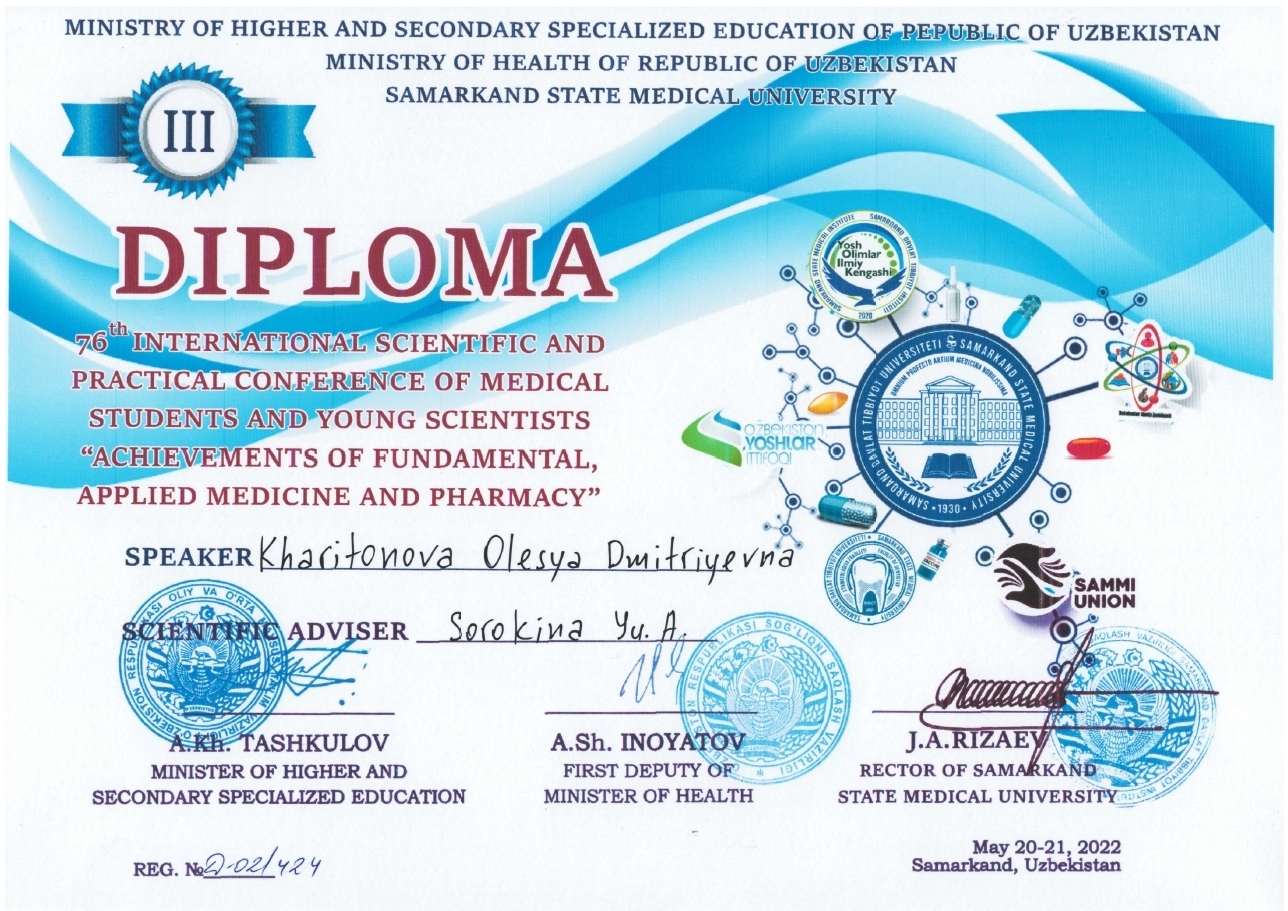 Latest University news
Stay up to date with all the news.