Летняя городская лаборатория по медицине и биологии для школьников будет работать в ПИМУ
Приглашаем детей от 9 до 13 лет принять участие в летней городской лаборатории по медицине и биологии 21-25 августа. Тематические занятия на каждый день подготовлены командой научно-популярного проекта «Умный Нижний». Мероприятие будет проходить по адресу: г. Нижний Новгород, проспект Гагарина, 70.
Пять дней лаборатории «Медицина» для ребят 9-10 лет начнутся с развёртывания полевого госпиталя, в котором будет оборудована процедурная, перевязочная, операционная и аптечка. Каждый день дети будут учиться реагировать на срочные вызовы и спасать потерпевших: узнают, что делать с ожогами и кровотечениями, будут учиться зашивать раны, делать непрямой массаж сердца, спасать ампутированный палец, бороться с укусами ядовитых змей, пересаживать кожу и накладывать гипс.
Лаборатория «Биология» для детей 10-13 лет предусматривает знакомство с птицами, грибами, растениями, насекомыми, бактериями. С помощью полевых и лабораторных инструментов школьники будут составлять геоботаническое описание местности, собирать домики для насекомых и модель водной экосистемы, изучать специальные приложения для распознавания растений и птиц, выращивать грибы и изучать моллюсков.
Записаться в лаборатории можно по ссылке: https://smartnnovgorod.timepad.ru/event/2355915/?utm_refcode=d21a2ae44b9d82d02a572b78f2f3c63aab1442a...
За дополнительной информацией необходимо обращаться по телефону:+7 (831) 281-84-86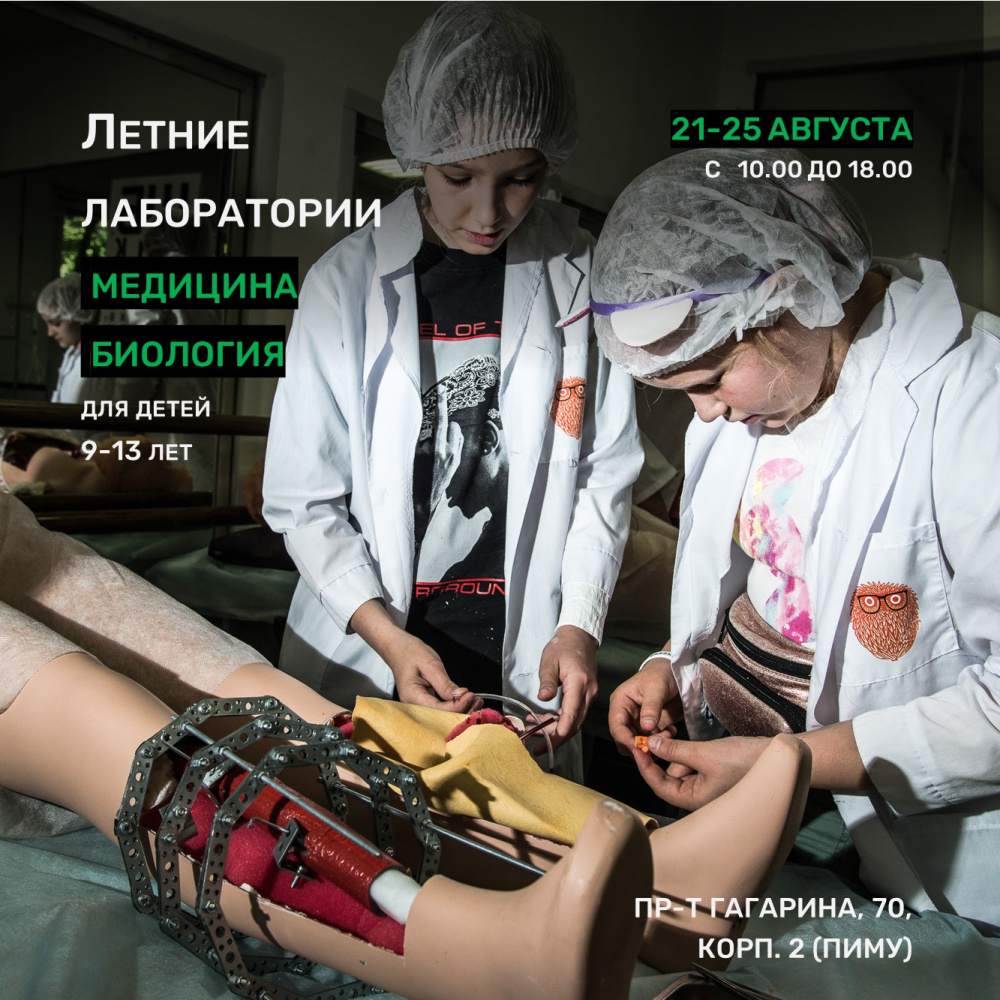 Latest University news
Stay up to date with all the news.