Grad-2022 of FIME Students
Yesterday, 86 overseas students from 16 countries of the world received diplomas of higher education within the walls of their alma mater ????????‍????

It was truly a sincere, atmospheric celebration filled with joy, happiness and students smiling. About 40 parents came to share the holiday with their young doctors, because getting a diploma of higher education and the title of a doctor is meant to be very prestigious and high-status. This event is a real holiday for every graduate family!

Rector of PRMU, Nikolay Nikolaevich Karyakin, wished the overseas graduates to be learning for their whole life, as our university is but the outset of their career.

The graduates expressed their sincere thanks to their teachers, tutors and advisers, the International Affairs Department, the university administration, and also recalled their student journey with laughter and warmth in their souls.

Junior students of the Faculty of International Medical Education gave a performance for all the celebration participants. At the end of the celebration, the students recited the Hippocratic Oath in English.

Dear overseas students!
We congratulate you on this significant event in your life – qualifying as a doctor.
Be honoured to bear this title and take care of your patients all over the world.
It is our genuine hope that Nizhny Novgorod has become your second home where you feel warm and cozy.
Good-bye for now! We wish you success along your professional path. We stand for peoples' friendship!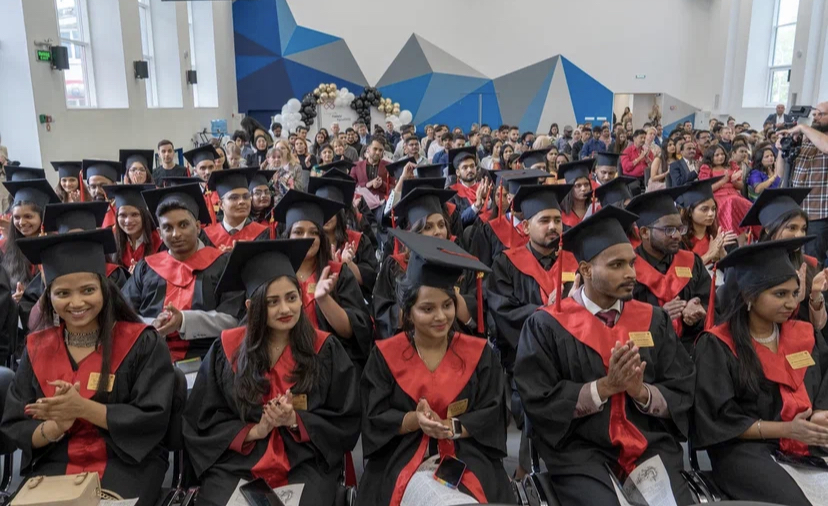 Latest University news
Stay up to date with all the news.