FILMING A TV SHOW
On November 1, 2022, PRMU students from Hostel No. 5, Ashry Islam Salem Ibrahim and Aly Hamada Salah Helmy, took part in the filming of a cooking TV show. Together with Anna Yakunina, People's Artist of Russia, they baked a traditional Arabic dish Basbousa.


The guys participated in a TV show for the first time in their lives. They had rehearsed the making of the dish shortly before and felt worried on the set, which was located in the student canteen. Nevertheless, even though they were short of time to get ready, they plucked up courage and did a great job.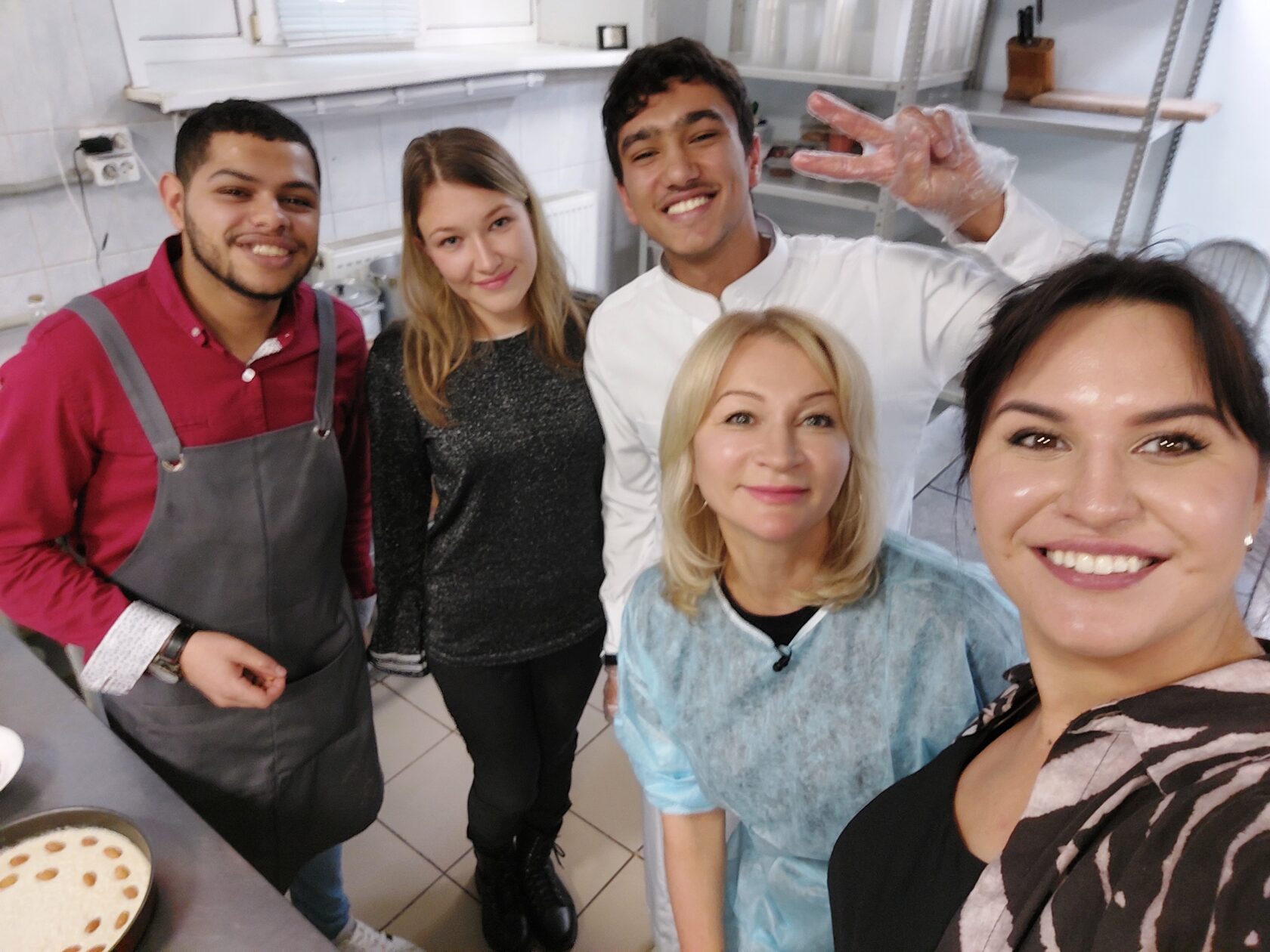 Latest University news
Stay up to date with all the news.