Dear students!
You are kindly invited to contend for the International Prize 'WE ARE TOGETHER' for overseas students from Europe, the Asia-Pacific region, the Middle East and North Africa, North and South America and Sub-Saharan Africa.
The Prize has been designed to encourage people and organizations for their contribution to social change through volunteering.
Nominations:
- Medicine and healthy lifestyle;
- Ecology and sustainable development;
- Equal opportunities and social justice.
The application period is open till 15th August 2022 via https://wearetogetherprize.com/#rec259918090

Good luck!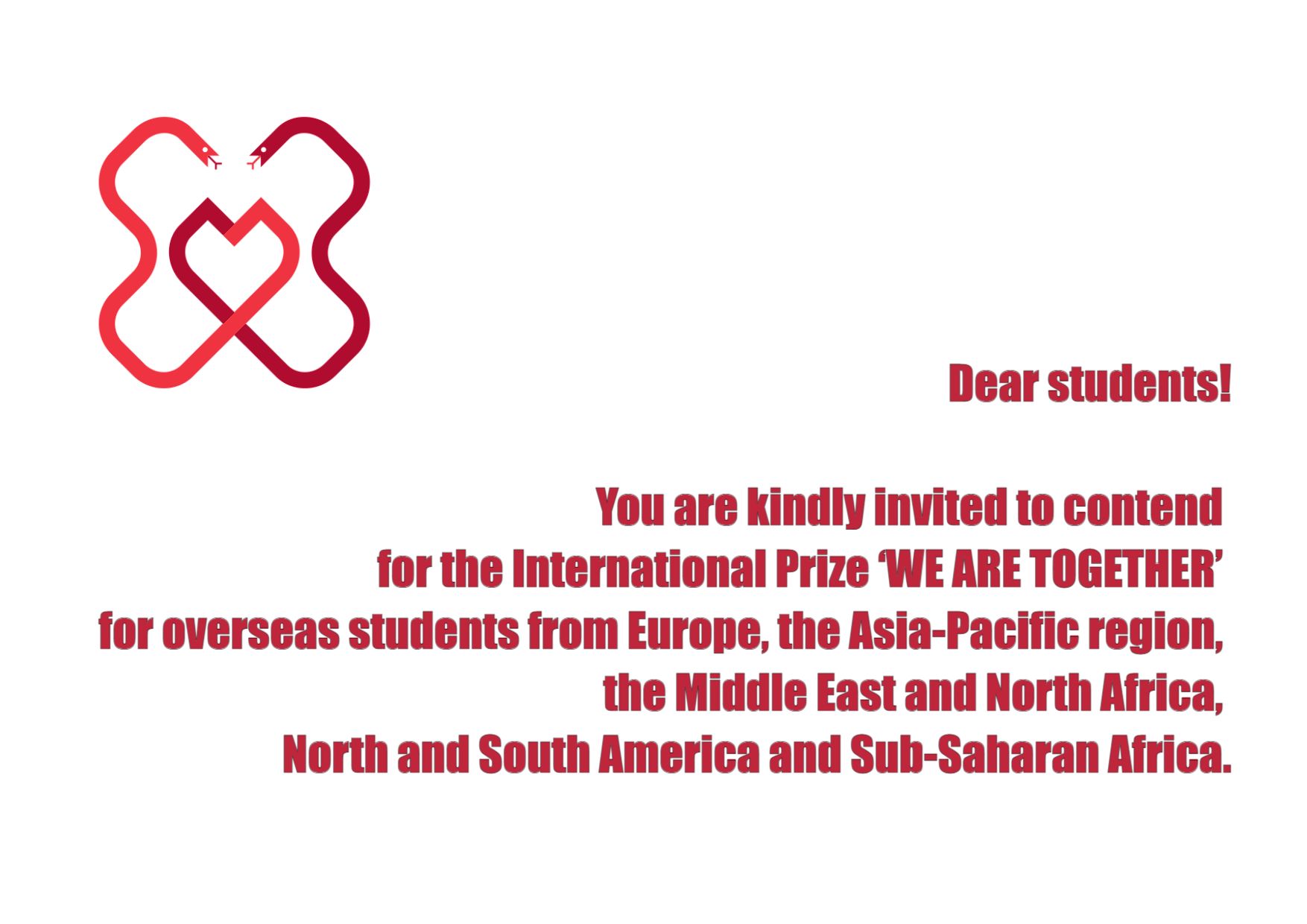 Latest University news
Stay up to date with all the news.