104 graduates of the Faculty of International Medical Education of PRMU received diplomas of higher education
104 graduates of the Faculty of International Medical Education of PRMU received diplomas of higher education
On June 21, graduation ceremony took place at the Jupiter Concert Hall. 104 graduates from 15 countries received long-awaited diplomas of higher education, 5 of them - with honors. The ceremony was attended not only by the rector, professors, teachers and students of PRMU, but also by numerous relatives of graduates who specially came to Nizhny Novgorod from all over the world.
Young doctors expressed their gratitude to teachers and university staff, who helped students to acquire professional knowledge and get acquainted with Russian culture and language. The opportunity to become doctors in a multicultural community was appreciated by all foreign graduates!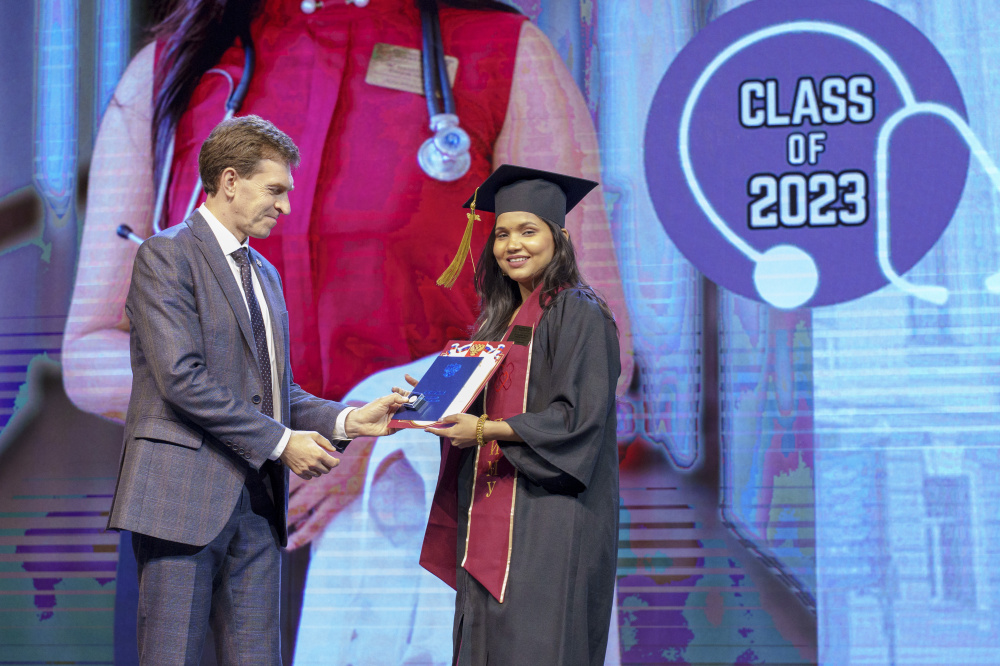 Latest University news
Stay up to date with all the news.